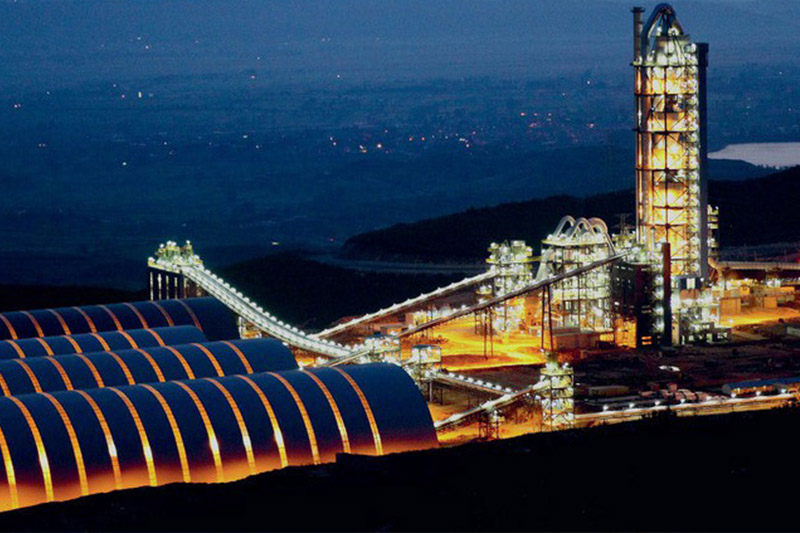 Turnkey plant engineering and construction – the realisation of complex turnkey projects.
Our complete approach that distinguishes us in all our projects especially benefits us in the turnkey area.
Particularly, in the business field of turnkey plant engineering and construction, we can optimally play the card of the extensive range of business activities in the Marmara Group: integrated engineering, and installation and erection competencies from a single source, controlled through central project management. We consider an early involvement with the installation and erection teams in the engineering process to be an essential requirement in order to establish efficient construction processes, avoid re-engineering and be able to realise a maintenance friendly industrial plant.
Whether a new plant, revamp or a package unit – we steer your complete project efficiently and with minimised interfaces up to full take over of the technical and commercial project responsibility. Experienced project managers ensure goal-oriented coordination of all planning, construction and commissioning services. They are thereby supported by qualified project controllers, schedulers and project assistants. Hence, we create the best possible basis for on-time, in-budget execution of turnkey projects in various contract forms.
Modular activity in plant engineering and construction
Individual projects according to customer requirements.
Do you require support by the provision of partial services? Alongside the turnkey plant engineering and construction, finding solutions for your individual single project belongs to our core business. Depending on your requirements, we offer:
Pure engineering services: single or interdisciplinary
Pure installation and erection services: single or interdisciplinary
Trade specific project execution: integrated engineering, and installation and erection services
Trade spanning project execution: integrated engineering, and installation and erection services
Engineering
Process Engineering
Safety engineering
Authority engineering
Civil and structural engineering
Mechanical and equipment engineering
Piping engineering/arrangement planning
Laser scanning
DCS and software engineering
Lightning protection engineering
Installation and erection
Steelwork construction and piping installation
Grounding and lightning protection installation
Control cabinet manufacturing
Power plant installation and erection
Sheet metal and equipment manufacturing
Equipment installation
Pump maintenance
Personnel services
Factories
Cement factory
Plaster Plant
Food Products Factory
Flour factory
Feed mill
Dairy Products Factory
Meat Products Facilities
Gas Beverage Factory
and more…